Référence :
SOCLI02


FOUR A CHAUX A GAZ
LIME KEEN – GAS POWERED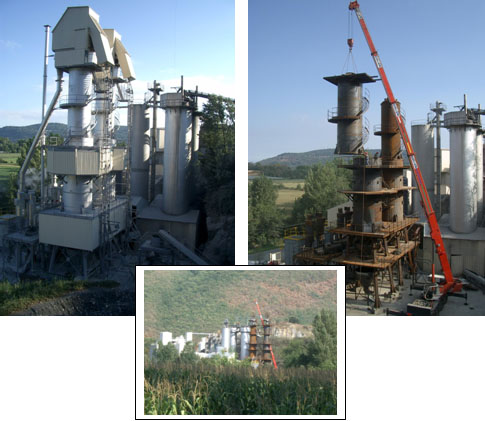 FOURS A CHAUX A GAZ NATUREL
SOCLI FRANCE – UNE FILIALE DE ITALCIMENTI GROUP

POUR : PRODUCTION DE CHAUX HYDRAULIQUES NATURELLES
LIME KEAN – NATURAL GAZ POWERED
SOCLI FRANCE – A MEMBER OF ITALCIMENTI GROUP

FOR :PRODUCTION OF NATURAL HYDRAULIC LIMES.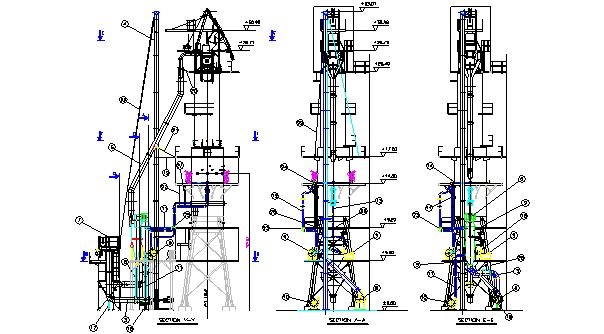 Production de chaux hydrauliques naturelles rentrant dans la fabrication d'enduits traditionnels, de chaux agricoles, …
Selon procédé de fabrication SIC.

Production of natural hydraulic limes entering into the production of traditional ....., agricultural limes, ....
According to SIC process.

Capacité journalière : 100T par four.
Hauteur totale : 38 m.
Diamètre extérieur maximum : 3,20 m.
Production entièrement automatique avec supervision par ordinateur type PC.
Amenée des pierres calibrées par skip pesé jusqu'en haut du four.
Cuisson de la pierre par 1 brûleur central et brûleurs périphériques.
Extraction de la pierre par grande sole tournante avec système de pesage intégré.
Briquetage réfractaire sur toute la hauteur.
Contrôle du débit d'air et des gaz d'extraction.
Récupération des fines.
Recyclage de l'air chaud pour économies d'énergie par système comprenant cyclones et filtres.

Daily output: 100T for each keen.
Total height above ground level: 38 m.
Maximum external diameter: 3,60 m.
Entirely automatic production supervised by PC type computer.
Input of calibrated stones by weighed skip up to the top of the keen.
Cooking of the stones by one central gas burner and several peripheral gas burners
Output of cooked stones by large rotating plate with integrated weighing system.
Refractory bricks inside along the entire height.
Control of air flow rate and extraction gas.
Recovery system for fine materials.
Recycling of hot air for energy savings by integrated system including cyclone and filters.