Référence :
BALAYEUSE2/DAL


BALAYEUSE MULTIFONCTION
MULTIFUNCTION CLEANING MACHINE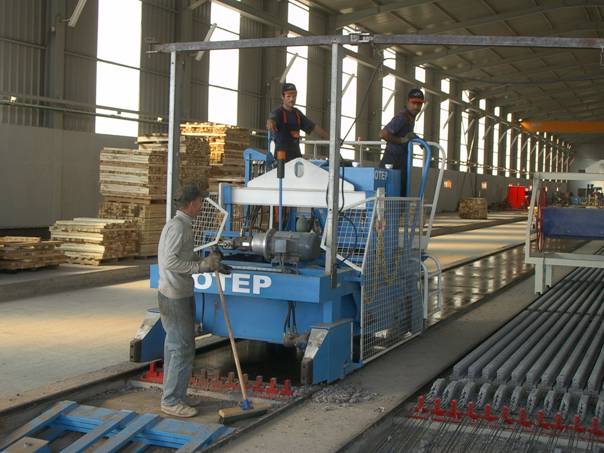 BALAYEUSE AUTOMOTRICE HYDRAULIQUE MULTIFONCTION
POUR PISTES BETON AVEC BENNE INTERGREE BASCULANTE DE RAMASSAGE DES DETRITUS

POUR : POUTRELLES + PREDALLES + DALLES ALVEOLEES + TOUTE PISTE PLANE.
CLEANING MACHINE SELF-PROPELLED HYDRAULIC
MULTIFUNCTION FOR CONCRETE PALLETS WITH INTEGRATED HOPPER FOR PICKING DUST

FOR : T-BEAMS + PRESLABS + HOLLOW-CORE SLABS – ANY FLAT PALLET.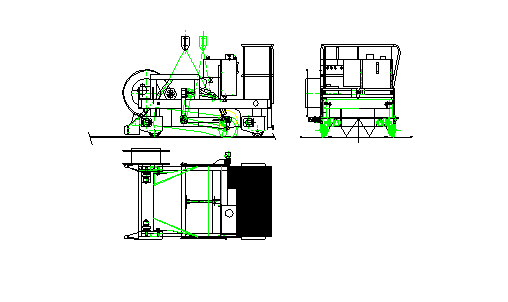 Balayage + huilage + ramassage des détritus contenus sur le platelage + vidage sur fosse à détritus + poussée des lorries pleins et vides + tirage des aciers de précontrainte.
En 1 seul passage éventuellement.

Swiping + oiling + picking of all dust laid on the pallet + emptying bucket onto a dust hole + pushing of loaded or empty lorries + pulling of the prestressing steels.
In 1 single pass eventually.

Poids approximatif : 1.700 kg
380 V – 50 Hz – 10 kW avec câble et dérouleur.
Système hydraulique basse pression avec réservoir 100 l
Poste de pilotage embarqué et mouvements commandés séparément par l'opérateur.
Descente et montée de la benne par vérin hydraulique avec remplissage directement par le balai rotatif.
Balais avec poils soit rilsan + acier soit rilsan seul.
4 roues motrices.
Huilage par 4 buses et pompe indépendante.
Tirage des aciers par barre munie de fentes pour accueillir les clavettes ou les boutons.
Poussée des lorries par butons frontaux et lest (en béton à fournir).
Vitesse translation maxi à vide : 35 m/min
Vitesse balayage recommandée : 10 à 14 m/min
Volume géométrique benne : 0,6 m3

Approximate weight : 1.700 kg
380 V – 50 Hz – 10 kW with cable and coil.
Low pressure hydraulic system with 100 l reservoir.
Command on-board post with manual separate functions.
Upper and lower move of the hopper by hydraulic jack with direct filling-up by rotating brush.
Brush with plastic + steel hair or simply plastic..
4-wheel drive.
Oiling by 4 nozzles with independent pump.
Pulling of the steels by anchorage bar with grooves for chucks or buttons.
Pushing of the lorries by front rubber pushers.
Maxi. translation speed : 35 m/min.
Recommended brushing speed : 10 to 14 m/min
Geometric volume of hopper : 0,6 m3.